Do you have several folders full of pictures over the years? Are you tired of sifting through thousands of images, only to find one exceptional photo? Do you regularly get a "storage full" alert because you may not realize it, but your entire space is full of photographs and lots of duplicates? Well, if the answer to any of these questions is yes, then you are not alone.
In 2022, we took over 1.4 trillion photos, so it's no wonder we're all so overwhelmed!
No doubt the whole sorting process is tedious, but an essential task and we are sure you don't want to spend hours doing it. So, it is worthwhile to take the help of a photo organizing software for Windows to manage your digital photos.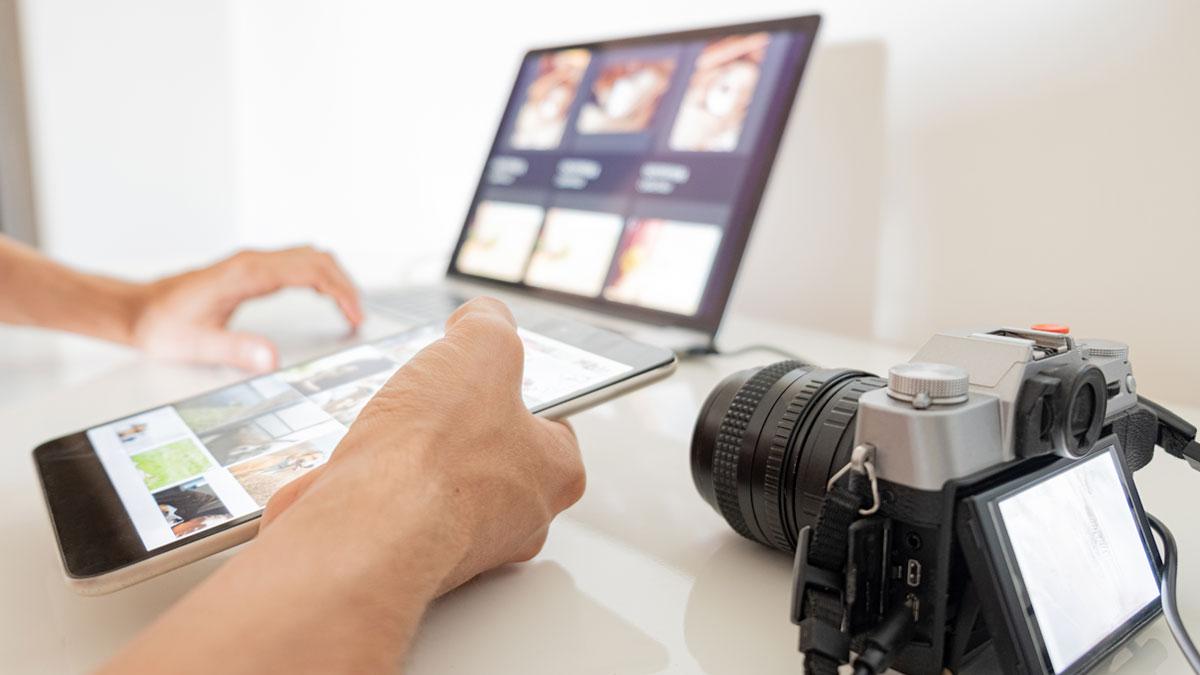 Try these paid and free photo organizing tools to manage thousands of photos
There are hundreds of software available in the market that claim to organize your photo library quickly and efficiently But only a few of them managed to achieve the task. To save you time searching for an ideal tool, we have listed the top 10 best free photo management software for Windows to organize your huge photo collection!
What is a photo organizer tool?
Well, photo organization software is dedicated to managing your digital photos properly. Such tools are designed to improve user workflow by aligning hundreds and thousands of photographs in a centralized location based on various parameters. So, next time you don't have to spend hours searching for a specific image.
What factors should be considered when looking for a photo management tool?
These are some of the features that we think make an excellent image organizer and manager for Windows.
List of 10 Best Free Photo Management and Organizer Software for Windows 10, 8, 7 PC (2022 Pick)
Here are the 10 best paid and free photo organizer tools for Windows 10 to organize your entire photo collection.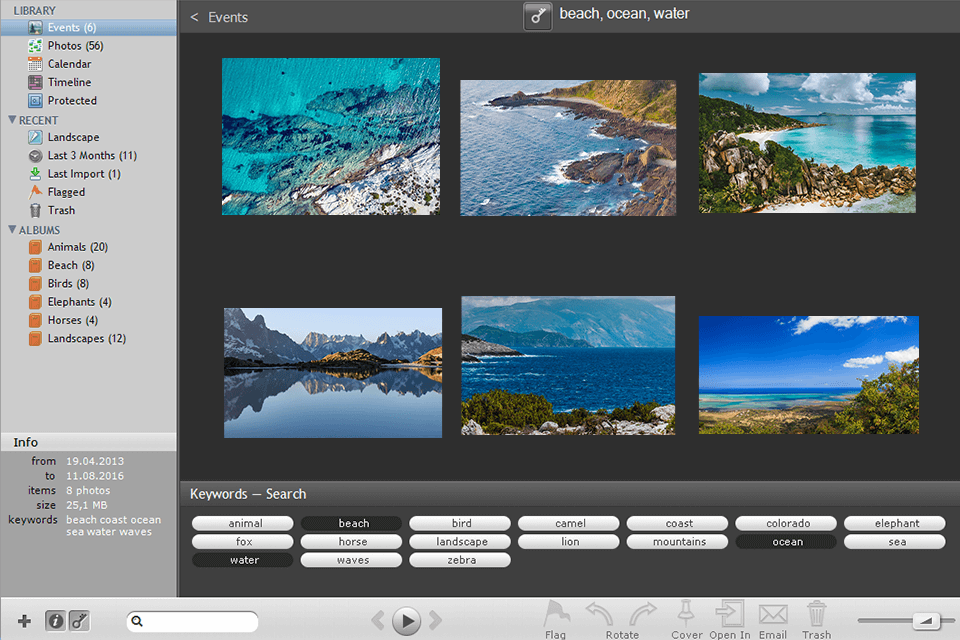 1. Magix Photo Manager
Supports: Windows 10/8/7
Magix Photo Manager is a simple, fast, and straightforward image management software for Windows 10, 8, 7, and Vista. It helps you categorize, manage and share your photo collection using advanced import options and efficient photo management tools. Additionally, it features an intelligent filter for quick and automatic sorting. To start with the free trial version, you need to register yourself first
Professional
Manage images with straightforward interface names, locations, and memories. Image optimization of exposure, color, and focus has automatic backup Basic photo editing tools offer introductory videos to guide you
Cons
Limited tools with the free Photo Organizer version The installation process takes a lot of time with setup and downloading lots of extra add-ons
2. Photo Organizer by SystemWeek
Compatibility: Windows 10/8/7/Vista & XP
Photo Organizer is the most effective free image management software equipped with no extra useless features to manage your digital library. You can use this quick photo storage tool to streamline your huge photo collection into a single place. It comes with lots of tools for batch editing, space recovery, and image sorting to free you from manual engagement.
3. Adobe Bridge
Compatibility: Windows & macOS
One of the best professional desktop photo and asset organizers for Windows 10 and other versions, Adobe Bridge lets you access and manage all your digital files in a few clicks. The photo management utility allows you to add tags, ratings, and other metadata information to your photos. It comes with a comprehensive interface that allows you to sort thousands of images at once in different qualities!
4. Google Photos
Compatibility: Windows/Mac/Linux
Google Photos is undoubtedly a hassle-free way to get your precious memories in order. Automatic Photo Organizer automatically backups up your photo directories. Moreover, you can also select specific folders to upload to the cloud. Its AI assistant automatically organizes photos based on time and recommends which photos can be archived.
5. ACDSee Photo Studio Professional 2021
Compatibility: Windows and Mac
ACDSee Photo Studio is a tool for organizing and managing photos on your Windows PC for many reasons For a start, it presents an epic organization system that involves ratings, tags, categories, keywords, and color labeling. Additionally, Image Organizer has advanced import features and comes with amazing batch editings tools such as resizing, rotation, exposure adjustment, renaming, and more.
6. Digicam Photo Manager
Compatibility: Windows, Mac, and Linux
An open-source photo organizer must be included in our list of 2021 image management software. The digicam is an advanced solution for Windows, Mac, and Linux users who want to quickly sort photos by name, size, date, title, and other attributes. It provides tagging tools to add ratings, labels, and comments to your photographs that act as reminders. You can easily create sub-folders as required.
7. CyberLink PhotoDirector 10 Ultra
Compatibility: Windows 10, 8, 7
If you're a professional photographer, you've probably already heard of CyberLink PhotoDirector. It is not only the best snap organizing software but equally a great editing tool. It helps you save, manage, share, back up, and restore your photos without any hassle. You can enjoy 25 GB of storage space and photo presets to help you edit bulk photos without wasting much time.
8. Jonah Photo Studio
Compatibility: Windows 10, 8
Zona Photo Studio has four main sections: Manager, Develop, Editor, and Create. By name, in the Manager section, you can organize your images based on date, color labels, keywords, and other attributes. You can even add GPS coordinates to your snaps; It also helps to search your photos by location You can easily import files from your phone or camera.
9. StudioLine Photo Basic 4
Compatibility: Windows 10, 8, 7, XP
StudioLine Photo Basic 4 is a great tool for organizing photos in Windows without too many clicks. You can enjoy lots of advanced editing features and slideshow maker with this freemium photo organizer for PC. You can manage your entire photo collection by adding tags, descriptions, GPS coordinates, and more. It even lets you upload photos and burn them to CD/DVD.
10. Faststone Image Viewer
Compatibility: Windows 10, 8, 7
FastStone Image Viewer is a free photo organizer and manager as well as a versatile tool for editing and converting snapshots at blazing speed in a user-friendly interface. Image Organizer for Windows is best known for its high compatibility with almost all file formats that most popular management software misses. Additionally, it gets frequent updates to offer the best experience.
Honorable Mention: Photo Management Software 2021 Must Try
In addition to these top 10 choices, there are some proper photo storage and organization tools you can try: